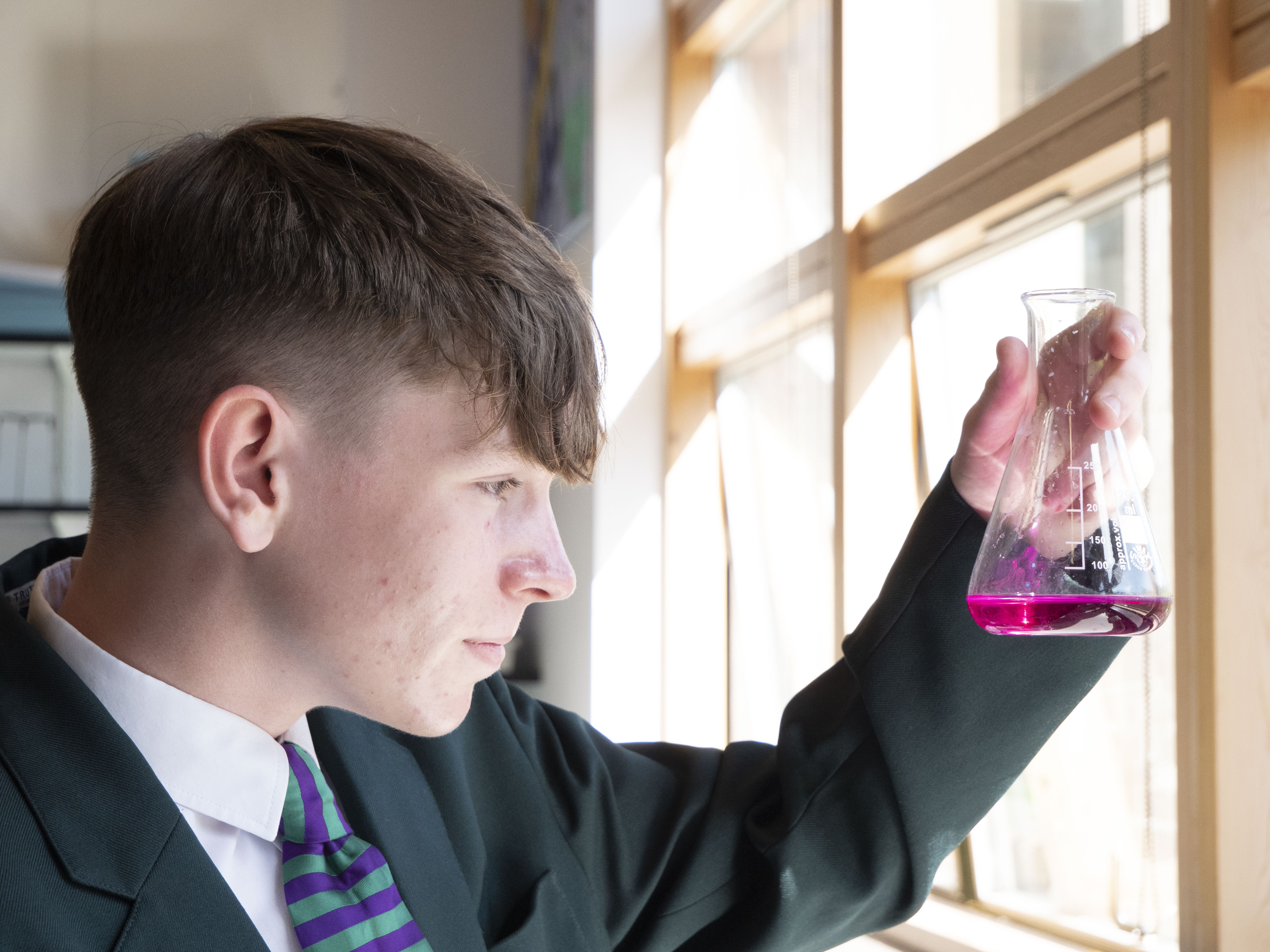 Overview
Our vision is that we have a seamless 7 year curriculum at The Castle Rock School where the foundations for learning are embedded in Key Stage 3 and built upon to allow students to excel at Key Stage 4 and Key Stage 5. We prepare our students for their individual next step.
Key Stage 3 
At Key Stage 3 students study English, Maths, Science, French, History, Geography, Religious Studies, Art and Design, PE, ICT, Drama, Music and PSHE. 
Key Stage 4 
At Key Stage 4 students will continue to follow courses in Maths, English (2 GCSEs), Science (2 or 3 GCSEs), PE and PSHE (both not examined with PSHE providing the time for the delivery of Careers, Citizenship, personal development and RS) alongside other option block chosen subjects where students can choose to follow a traditional EBacc route or select more vocational studies. 
Students can choose from a broad range of KS4 subjects, including GCSE, BTEC and CNAT qualifications, in the following subject areas: 
Modern Foreign Languages - French

 

Humanities - Geography, History, Religious Studies, Health and Social Care

 

Creative Arts - Art, Textiles, Design Technology, Hair and Beauty, Drama, Music, Dance

 

Other - Business Studies, Computing, Physical Education

 
Key Stage 5 
Our post-16 curriculum provides access to a wide range of Level 3 courses with both traditional and vocational A-Levels. Currently we also have students following resit courses in GCSE English and Maths.
Year 12
Year 13
English Literature
Health and Social Care
English Literature
Sociology
Media Production
Art, Craft and Design
Media Production
Health and Social Care
Biology
Hairdressing
Biology
Photography
Chemistry
Performing Arts (Double)
Chemistry
Art
Physics
Financial Studies
Physics
Product Design
Applied Science
GCSE Resit Eng and Maths
Applied Science
Hairdressing
Maths
 
Maths
Performing Arts (Double)
Business Studies
 
Further Maths
Physical Education
History
 
Business Studies
French
Geography
 
History
Financial Studies
Psychology
 
Geography
EPQ
Sociology
 
Psychology
GCSE Resit Eng and Maths
16-19 Programme of Study

All Level 3 students receive:
5 hours per subject per week (15 hours in total) for each of the two academic years they are in Post 16.
Silent Study session (1 per week)
A rolling PSHE programme (1 hour per week)
5 x 25 minute tutor sessions per week
1 x Assembly each week
Work experience opportunities at the end of Year 12
GCSE English and Maths resit if required
Additional 40 hours required this year - Implementation of LIBF Level 3 Certificate in Financial Studies and the EPQ
Non qualification opportunities - Ambassador, Duke of Edinburgh Award, Reading Buddy, Head student, student leadership, anti-bullying ambassadors, reading time, careers support, trips and visits.
PSHE